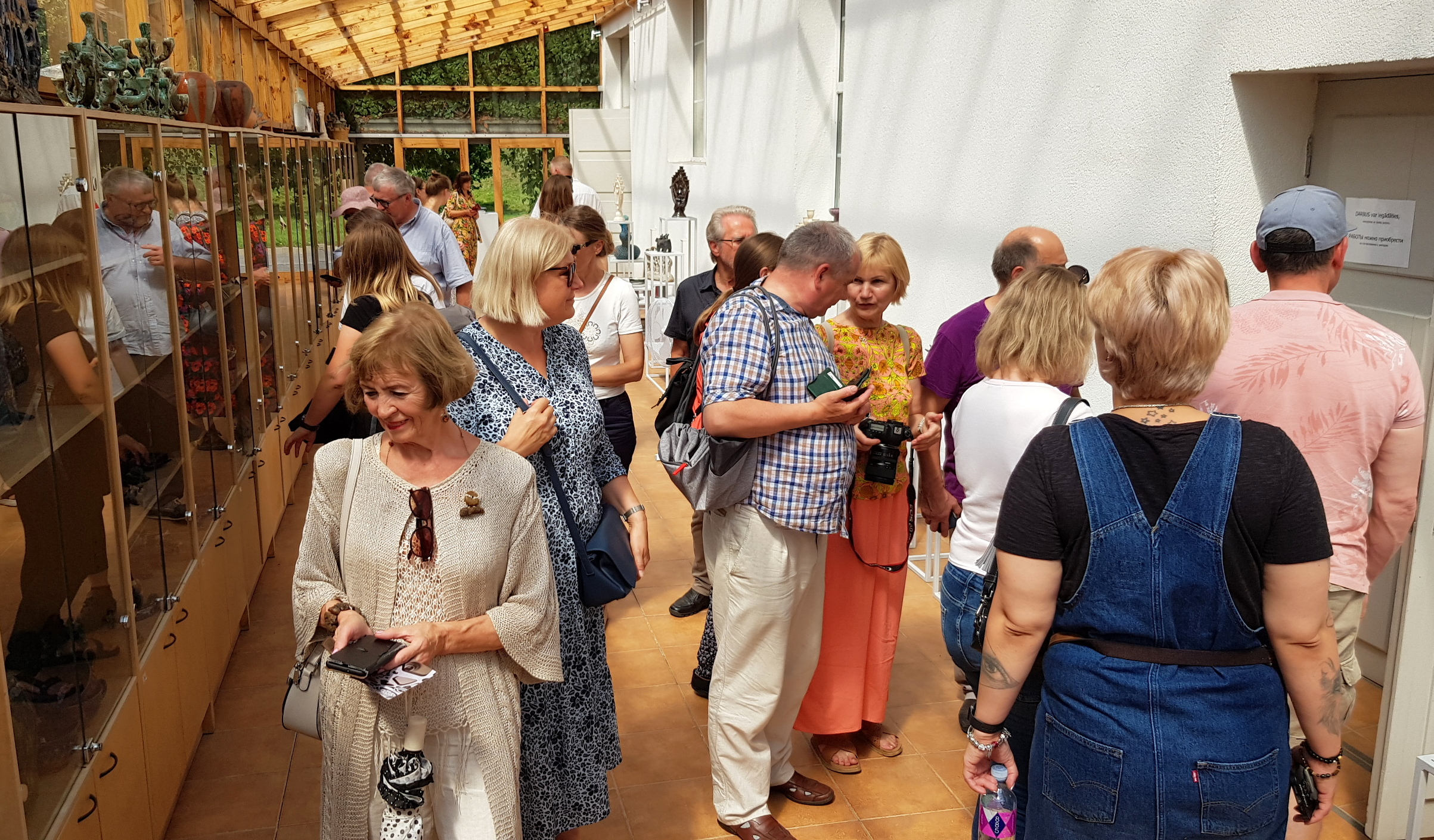 O July 23–24, representatives of the Panevėžys Civic Art Gallery and other city's cultural institutions and organizations visited Daugavpils (Latvia), where they got acquainted with the activities of the Daugavpils Ceramic Art Center and the artists who work there. Visited Mark Rothko Art Center located in the Daugavpils Fortress, it's territory and latest exhibitions of painting, photography and, of course, ceramics located there. One of them is an exhibition presenting as many as 65 Lithuanian artists, reflecting the development of ceramic art in our country over the past twenty years. It is nice that you can also see the works of ceramic artists from Panevėžys – Egidijus Radvenskas and Eugenijus Čibinskas.
On the trip, we visited "Martinson's House" established in the former artillery arsenal building, where the permanent exhibition "City of Dreams" by Pēteris Martinsons, one of the most famous Latvian ceramic artists, is also presented, as well as a collection of contemporary ceramics and Pēteris Martinson's graphic works.
In the evening, everyone interested in ceramic art met the participants of the 10th International Ceramic Art Symposium "Ceramic Laboratory" organized by the Mark Rothko Art Center together with the Latvian Contemporary Ceramics Center, visited their workshops, and viewed the exhibition of works of 15 participants of the symposium opened in the 4METRI gallery.
A visit to Daugavpils is part of the project "Cross-Border Loyalty Programme to Promote Culture and Tourism" implemented by the Panevėžys Civic Art Gallery. The project is implemented under the European Neighborhood Instrument and financed by the European Union.